I am reading... The Hunchback of Notre Dame in all its unabridged glory. It's long. Overall it is well-written and enjoyable, but every now and then Hugo spends an absurd amount of time describing buildings or scenes of Paris in great detail. I've been skimming those sections.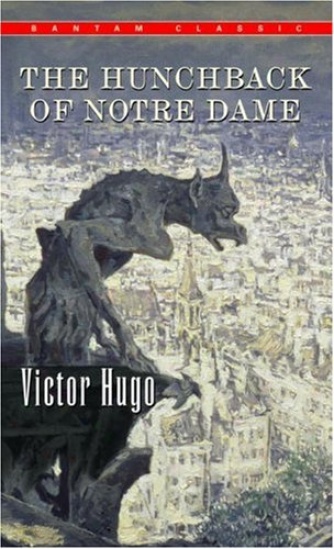 I am praying for... our secular leaders. Regardless of one's political leanings, it is good to pray for those in authority. May they be blessed with wisdom, understanding, and receive accurate information upon which to base their decisions.
My favorite seasonal food is... a hard boiled egg. I realize these are easy to make and I could eat them year-round, but for some reason I don't. And when I have them at my parents' house at Easter, I can slice my eggs into little circles with their egg slicer. So cool!
I am planning... our vegetable garden! So far all I've done is pull out the dead stuff from last year and reprimand the ivy that wants to enjoy our nice garden soil. We're planning a trip to the public market this Saturday to see if they're selling anything we should be planting this time of year. Perhaps lettuce?
He's been ready for months...
I was recently surprised by... today's weather! Last week was cool and rainy, which is the forecast for the rest of this week. But today was 86 and sunny with a strong wind. I was able to dry THREE loads of laundry in one day!