Hillbilly Elegy: A Memoir of a Family and Culture in Crisis
by J. D. Vance is a fascinating story. The author grew up in Ohio in a family with strong ties to Appalachian Kentucky. His childhood was filled with upheaval and emotional uncertainty, with violence and poverty, but also with grandparents who believed he was capable of what he eventually achieved: a degree in law from Yale University.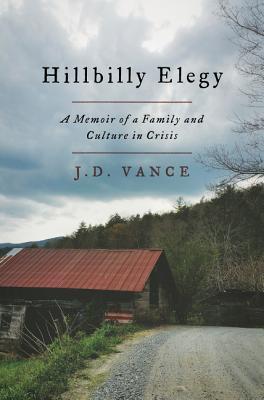 In telling his own story, Mr. Vance offers insight into the culture of the working poor: domestic violence, shame, temporary escape through drugs and alcohol, and adults who celebrate their vices. While explaining how he "made it", he also illustrates how the deck is stacked against others wanting to follow his example.
The book does not offer answers on how outsiders can step in fix things. Mr. Vance's perception of the situation is that change must come from within, despite the difficulties in achieving that goal. As I read it, I was struck by the similarities between the white working poor, left behind as manufacturing jobs die, and the black urban poor. I think both cultures have a lot of overlap in the systemic problems they face.
The book is written by a man who has lived in a variety of cultures and classes, so contains better insights than most of us could develop. If you decide to read it, though, remember that this is one man's experience and so should not be used as an explanation for every action of people from his home culture.